What is Humidity Indicator Card
Views: 34 Author: Coral Yip Publish Time: 2018-07-03 Origin: Site Inquire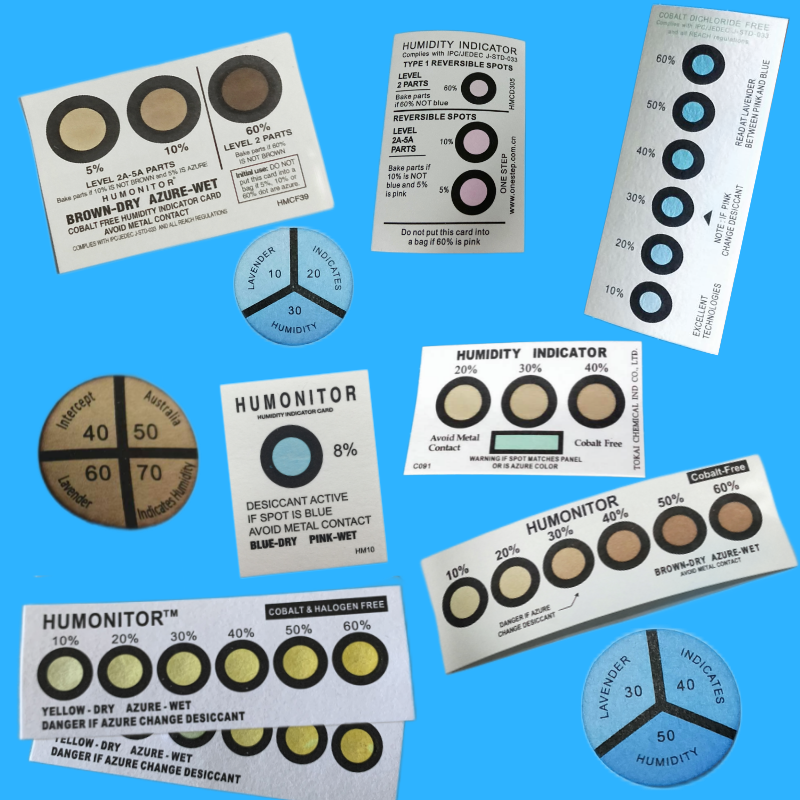 What is Humidity Indicator Card
Humidity Indicator Card (HIC) is used to identify the specific humidity of the sealed package quickly, in order to confirm whether the humidity of the sealed package if it is according to the requirement of the packaging products. The Humidity Indicator Card will change color when the indicated relative humidity is exceeded, and you can judge the humidity status from the color changing visually.
Most electronic instrument, electronic components and precision optical components are easy to be affected by moisture, which make product corrosion, reduced sensitivity and even unrecoverable damage.

In order to avoid moisture erosion and damage of the product, adopting the combination of moisture-proof packaging material, and Humidity Indicator Card is a convenient and economical material to test whether the humidity is in a controlled range.

When you open the bag, the color of Humidity Indicator Card can be the humidity data to supervise the humidity of sealed package, at the same time, it can reflect the moisture absorption effect of desiccant indirectly.
Contact person: Yuki
Email: yuki@onestep.hk
Mobile:+86-15925692991