Using Humidity Indicator Card for the packaging of Printed Circuit Board
Views: 71 Author: Coral Yip Publish Time: 2018-06-22 Origin: Site Inquire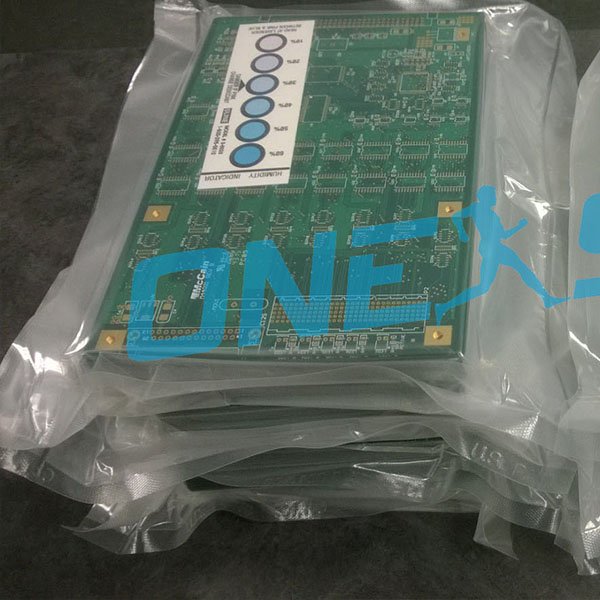 Using Humidity Indicator Card for the packaging of Printed Circuit Board
According to standard SJ/T 10389, the packaging of Printed Circuit Board includes vacuum packaging, moisture-proof packaging and shock-proof packaging.
1. Vacuum Packaging

Put Printed Circuit Board into a airtight packaging container, extracting the air from the inside of the container, make the inner sealed container to achieve a predetermined vacuum.
2. Moisture-proof Packaging
A method of packing that prevents moisture from entering the package of Printed Circuit Board. You can make the product with moisture-proof packaging, or suitable desiccants are added to the packaging container to absorb the residual moisture, or make the product with Vacuum Packaging.
3. Shock-proof Packaging
Reduce the impact and vibration of the inner package and protect it from damage. For example, you can use foam polystyrene, sponge, wood silk, mian paper and other buffer materials to protect the interior.
4. Moisture-proof packing material --- Humidity Indicator Card
Humidity Indicator Card is a environmental moisture sensitive paper without Cobalt. It will change color when the indicated relative humidity is exceeded, when atmosphere is in the dry status, the color is blue/brown color, when moisture is rising in atmosphere and it is in the wet status, the color will be pink/azure color.

If you have any need, please kindly contact me, let me have a chance to do for you.